10/01/23

Hello. Here are a few short videos I have been making using the resources of our studios.
And here is a photo of part of the setup... Just part of it. :)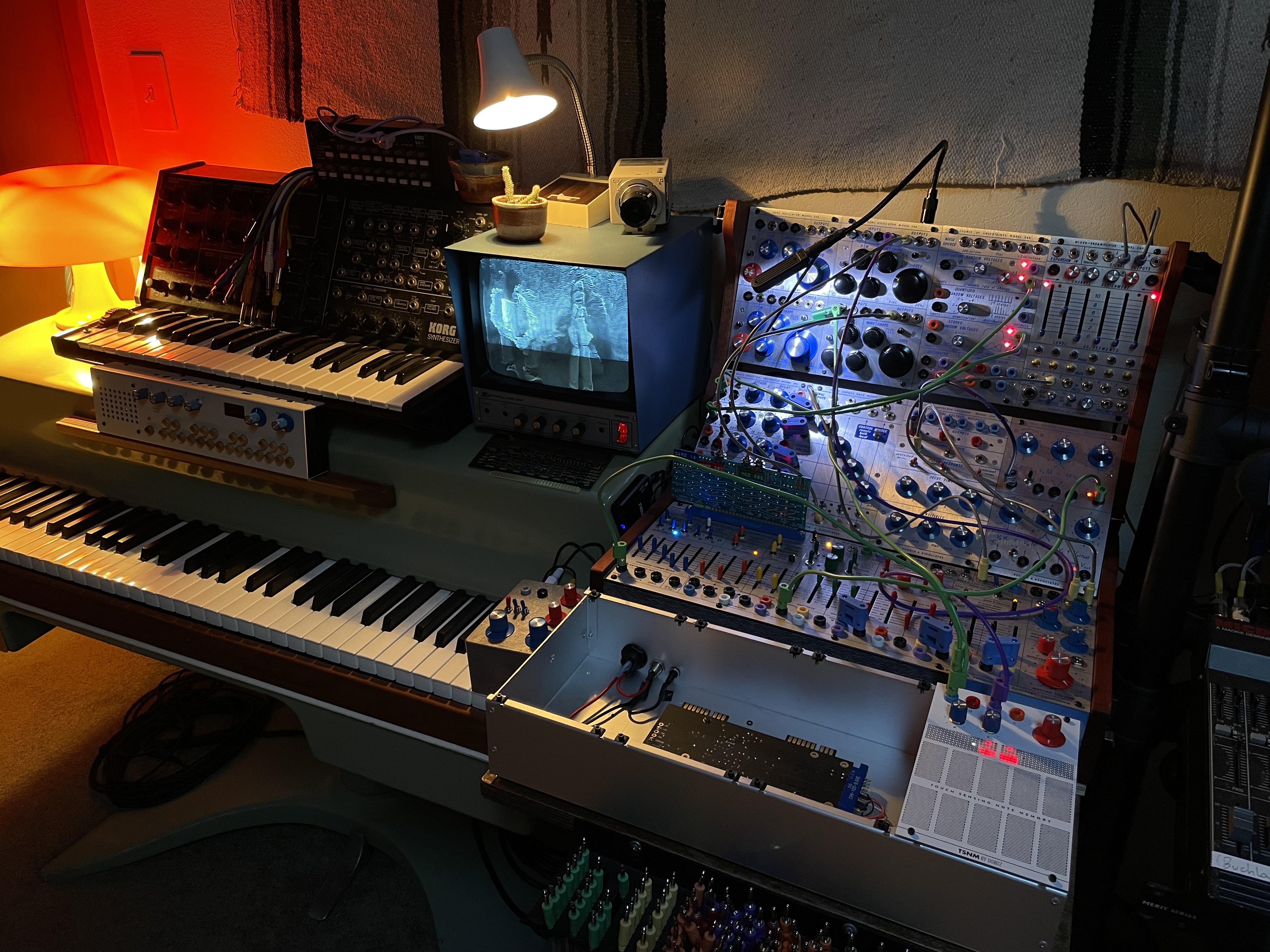 Hope all are well.



09/25/23

Hello! I thought everyone would enjoy a small glimpse of what I have been working on here at OLS.
Video experiments, old monitors and cctv cameras and filtering old sci-fi films through hyper digital nonsense!


I hope all are doing well. s.




09/15/23

The Webshop is now closed and most of the line sold out very quickly indeed.
Thank you to all those who bought pieces and supported the plan.
Up next... Do Buchla's play well with handmade piezo pads? Next at 11.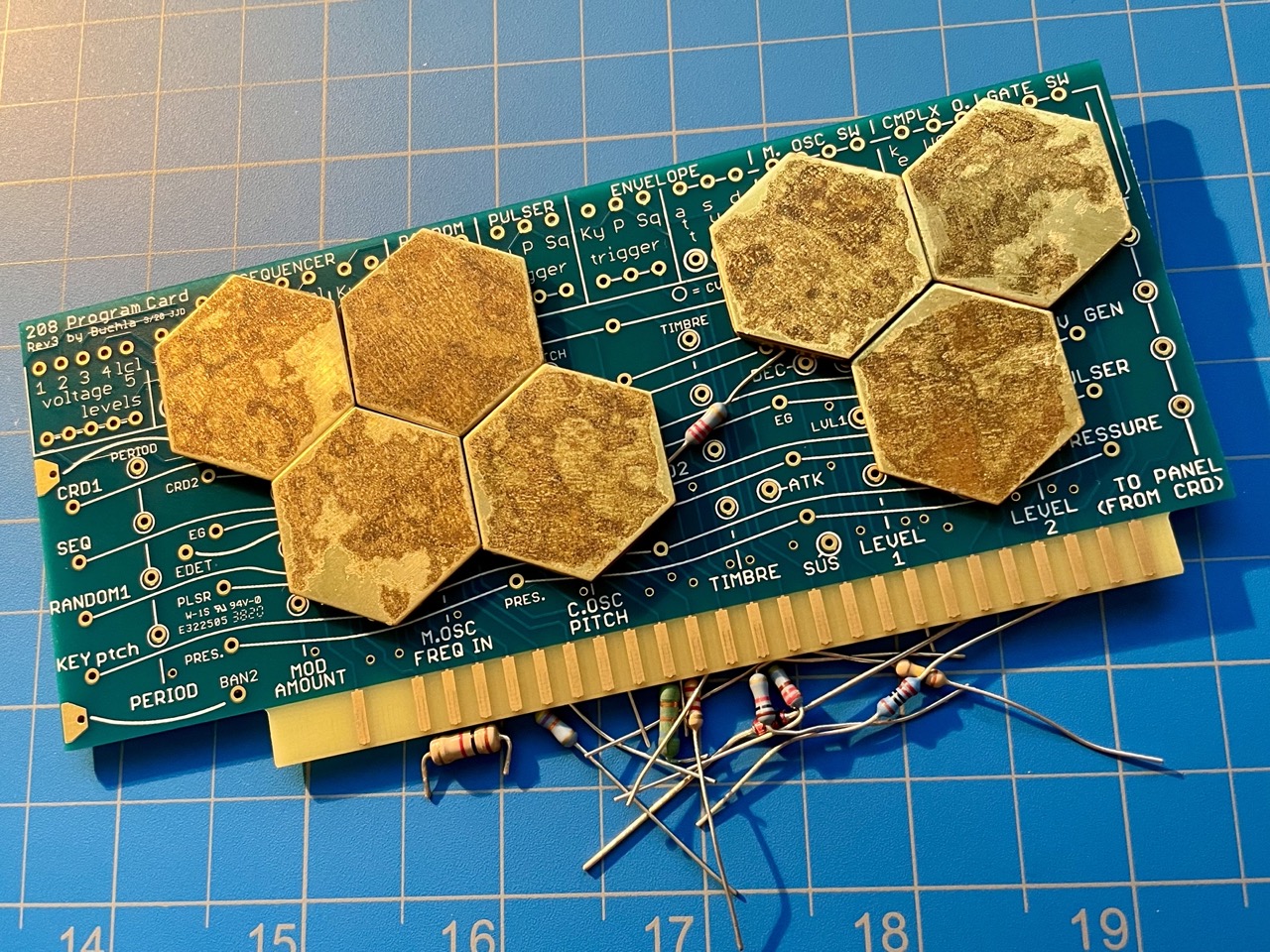 09/13/23The inaugural Birthday Edition Sale went incredibly. 1/3 of the selection sold out in a few hours. Not a ton of tiem left before the shop closes.
Check out whats left here:

seancurtispatrick.bigcartel.com


I am very proud of the work and the album. I have been told that it is good for autumnal forest walks... While it isnt streaming anywhere (and wont be unless it leaks) you can eithe rbuy a pot to get a download code /and or read the liner notes via the bc embed below...
A few photos from the sale below. So crisp!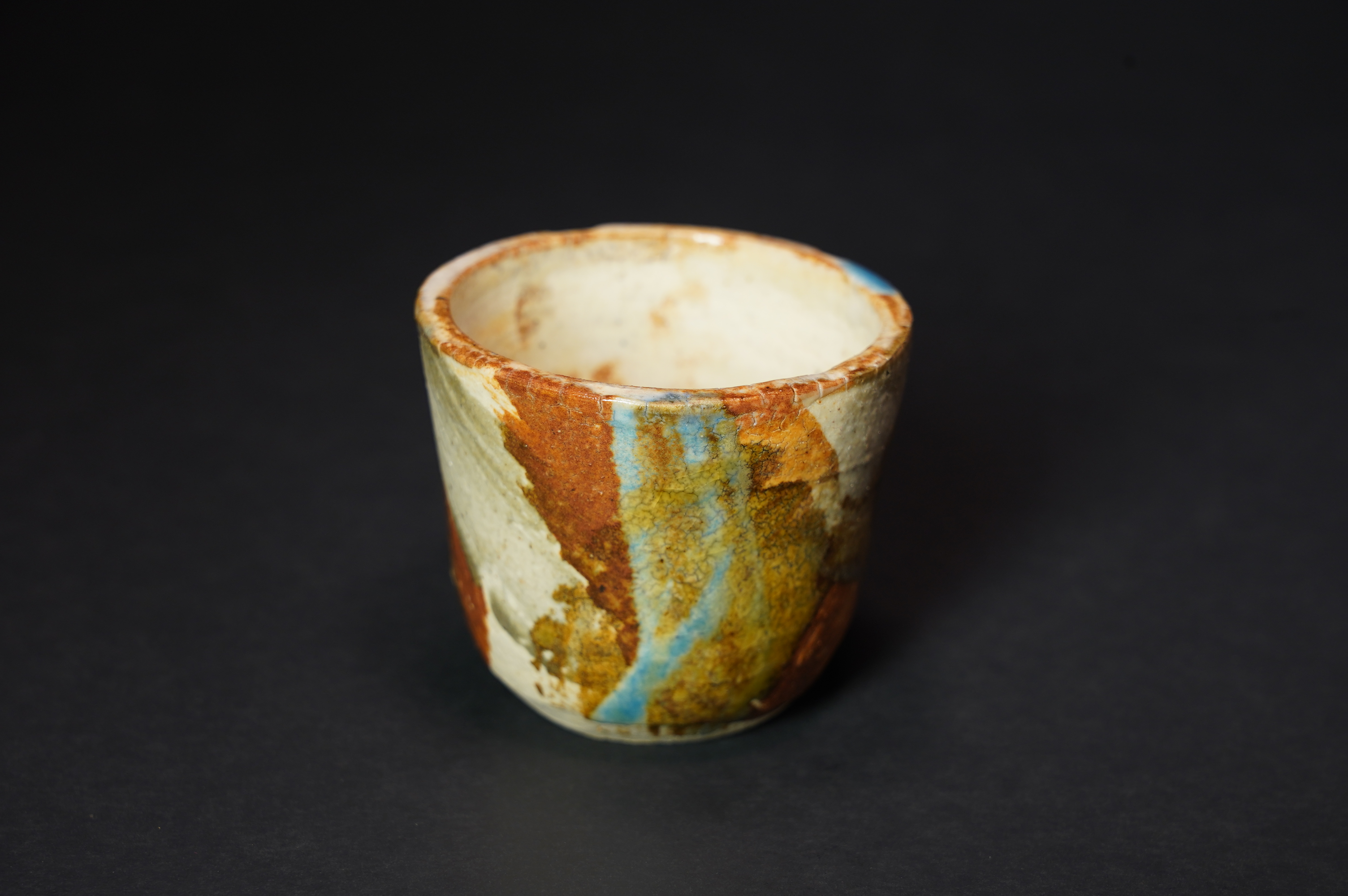 Thanks again to those who participated.


seancurtispatrick.bigcartel.com



s.


09/06/23


Ribbons of Light - My new album. Out on 09/10/2023.
Available exclusively with the Pottery 'Edition Sale' on the same day.
It wont be streaming and it wont be sold alone via bandcamp, until someone torrents it. Link here to purchase one of 39... seancurtispatrick.bigcartel.com

Check out some of the presentation boxes that the pottery comes in below.
See you on sunday.
s.

08/05/23
Hello everyone.
Just a quick update.
Be on the lookout for a webshop update on 09/10/23.

Until then... Be well.
s.

07/15/23
Hello everyone!
I hope all are well. Things are good in our life. I thought you all would like a small update on our studio space.
Clean shelves, clean minds... Things, as always, are brewing.

Bye!
s.

07/06/23
Hello all that read this page. I refuse to apply Google Analytics to my site as I think we all have a bit-too-much Google in our lives at this point and that I would rather be paddling down the stream of my own ignorance than know this page is reaching zero people or over-doing it because thousands read it weekly… I literally have no idea so that makes updating this easier and kind of mysterious.

So, a few exciting things have happened in that last month.
First, my parents moved to town from the other side of the country and it has been fun to live near them again. They have even been playing around in the studio and have been making a few pots. The student has become the teacher. Only when you get old are you allowed to say that... (I am now actually old)



Second, Elise and I have been on some great hikes and I brought the "good camera" for the occasions.



Third, the ceramics studio is really humming now. I finished glazing fifty new pieces over the weekend. I know that isn't a truly herculean amount, and I have done more in a single sitting prior to that, but it is in our own space and we have a lot of control that I previously didn't. We are entering that "oooh, that didn't work out well" phase in the glazing, where some come back pretty patchy and awful but this upcoming firing will be a real cracker…
I can feel it.



Fourth, Our new garden has been growing very well. Little harvests of bits and pieces have already begun.

Fifth & final, I am in the planning stages for a nice art sale around my birthday, on the tenth of September. I haven't totally put my finger on what it will entail just yet, but it will be pretty special and I am hoping will be a reoccurring sale into the far future. Each year will be an edition of my current age, thusly, this year will be an edition of 39. Next year, 40. And so on till I'm dust.


That's a pretty good update here.
I hope all are doing very well and having a wonderful summer.
s.