05/30/23
The ceramics studio is firing on all cylinders! About one hundred pieces are at the kiln and should be ready for glazing soon.
If you are interested in this side of my work, you should be really excited. A lot of really neat updates down the line.


Take care. Oh, and listen to the EP below. It is truly one of the best releases of my catalog.
s.


05/26/23
New EP!

Have fun. Be safe. s.


04/21/23
Hello! I hope all is well.
A few recent images from a life changing adventure to Iceland...


Happy almost Earth Day (buteverydayisearthday)
s.

03/17/23
Hello one and all. I thought you would enjoy a few recent photos of goings-on.
I hope all are well. As always, many things in the pipeline. Stay tuned...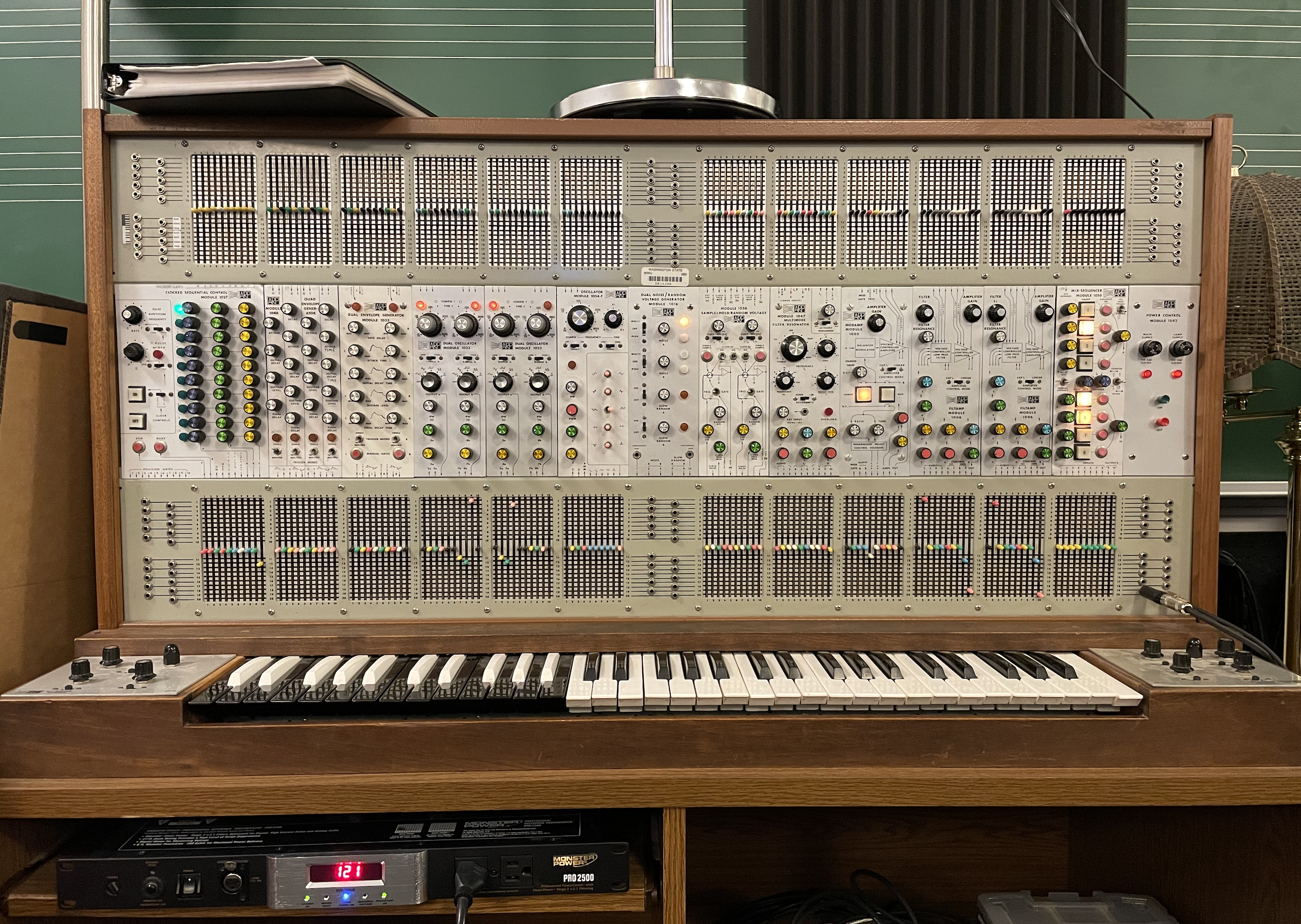 Bye! s.



01/19/23
New tracks: "R A D I O P H O B I A - Part I & II" (Also available on all nefarious streaming services)




01/13/23
Happy New Year, etc etc.
I hope yours is off to a great start. As we all know, it probably isnt actually too different than mid december of 2022. Just saying... Anyway, this weeks update is to finally share my large project from last year. In July, I spent the month down in Ecuador and the Galapagos with about twenty five WWU staff, students, and faculty. This was our journey. Lovely words by John Thompson. Photos and video by me.
window.wwu.edu/ecuador



Many, many more photos via the article. I hope all are well...
s.


12/22/22
Hello fellow internet users! Just a few brief updates...

• Our home studio space, named "Old Lakeway Studios" has been switched on for the first time and we have begun recording material. I recently saw a video of the French band AIR's Atlas Studio where one of them said "A Star Wars spaceship with the equipment of Stevie Wonder". I would say ours is "The equipment of Broadcast in Neil Young's old Topanga Canyon house". I have been spending a lot of time buying vintage microphones and drawing signal path diagrams. Photo one below.

• We have been doing a lot of watercoloring around the dining room table, which has been therapeutic and a balm in these cold times. As you can see, my creative tastes havent gone far from what inspires my photography. Photo two.

• We recently have experienced a few losses in both friends and family the last few months, which has been hard and made us think about the connections we all make in life and how transient some can be while others are always there until death. All I can say is, love the ones around you and don't take anyone for granted... And maybe also for ones sanity, remind those who do take you for granted that they shouldn't.

• It has continued to be great being away from social media and a majority of the internet. I will say though, an uptick in my numbers on streaming services and trying to build a studio space has pulled in some of my internet nerdery. (Somehow, against all odds, yours truly has begun getting some traction on some of the large, evil streaming presences out there. It made me realize some of my eps werent available to most of the world, as the terminally lazy will never leave Spotify, etc. So, I threw a few more up, against my better judgement and morals) Photo three.

• Photo four of a glacier that I think is staggeringly beautiful. Taken in August.

• Happy Holidays and stay warm. 12/22/22. :)



••• END OF HOLIDAY MESSAGE •••


10/13/22
Hello! Here is a little blast from the past...
I never posted this interactive model of a glacier in Greenland! I made this in 2019 with the assistance of the University of Michigan and the National Science Foundation. The faculty and students paired up and each conducted experiments and this was the one that I invented before leaving for the ice cap. I wanted to create something that would be available and of interest of K-12 STEM educators. Go take the tour by clicking play, letting it load, and then clicking the numbers throughout the journey. Script written by me as well. Here is a little BTS video of how I did all of this on site...


Hope all is well wherever you're reading this... s.